Amid the increasing criticism of the plan of building its headquarters in New York City, Amazon has decided to pull out the plan.
Amazon has said it will not build a new headquarters in New York, citing fierce opposition from state and local politicians.
The dramatic turnabout comes just months after the company named New York City one of two sites selected for major expansion over the next decades.
City and state leaders had agreed to provide about $3bn (£2.3bn) in incentives to secure that investment.
Those subsidies had prompted fierce backlash in some quarters.
Amazon said its plans to build a new headquarters required "positive, collaborative relationships with state and local elected officials who will be supportive over the long term".
"A number of state and local politicians have made it clear that they oppose our presence and will not work with us to build the type of relationships that are required to go forward with the project we and many others envisioned,' the company said.
"We are disappointed to have reached this conclusion."
In November, Amazon announced plans to invest about $2.5bn and add more than 25,000 "high-paying" jobs at campuses in New York and near Washington DC over the next two decades.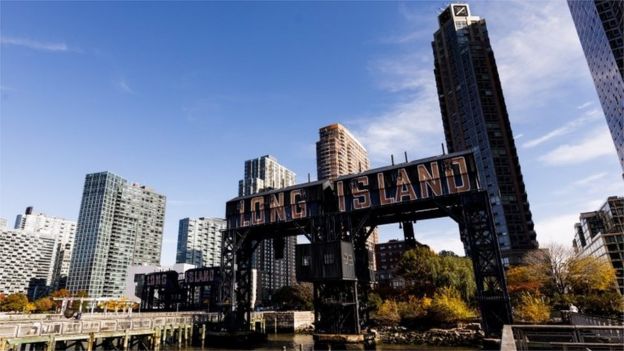 In New York, Governor Andrew Cuomo and Mayor Bill DeBlasio championed the project, which Amazon said would generate more than $10bn in new tax revenue in New York.

Opponents welcomed and celebrated Amazon's decision on Thursday.

<!-comments-button-->