Australian PM Scott Morrison announced that he will re-open a controversial detention centre on Christmas Island, following a historic defeat in parliament.
On Tuesday, non-government MPs gathered enough vote to pass a bill making it easier for sick refugees held offshore to be treated in the country.
PM Morrison said the law would weaken the nation's tough border policies and embolden human traffickers.
Opponents accused him of spreading fear before an impending election.
Since 2013, it can be remembered that Australia has sent asylum seekers arriving by boat to detention centres on Manus Island (Papua New Guinea) and Nauru. 
Furthermore, it previously also sent detainees to Christmas Island, an Australian territory in the Indian Ocean which is about 2,600km (1,600 miles) from the mainland and 300km south of Indonesia.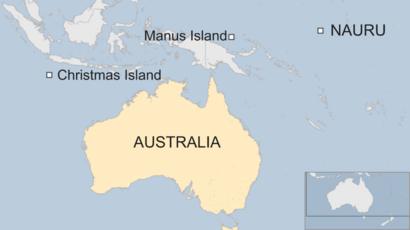 For the longest time, the United Nations or UN has criticized Australia's detention policies as "inhumane", but the nation insists they prevent human trafficking and saves lives at sea. 

<!-comments-button-->