Thousands of protesters have gathered in Algeria's capital to demand the immediate resignation of President Abdelaziz Bouteflika despite him dropping his bid for a fifth term.
Early this week, the chief executive postponed the planned 18 April presidential elections. 
Protesters, however, accuse the 82-year-old leader of illegally extending his term. 
Due to the poll delays, students have been leading the massive anti-Bouteflika protests which have entered a fifth week.
The ailing octogenarian rarely appears in public and has not given a public address since having a stroke in 2013.
He returned to the country earlier this week after being admitted in hospital in Switzerland. 
Half of Algeria's population is under the age of 30 and youth unemployment has spurred anger against the government. 
The appointment of new Prime Minister Noueddine Bedoui and plans to form an inclusive government have failed to assuage the protesters.
The protesters have dismissed Bedoui's plan to form a technocratic government that would include young Algerians.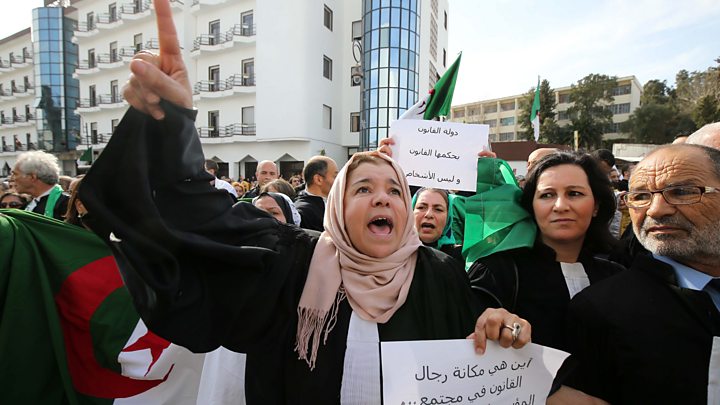 He said, in his first press conference on Thursday, that the new government would only be in charge for a short time and he urged the opposition to engage in a positive dialogue.

<!-comments-button-->