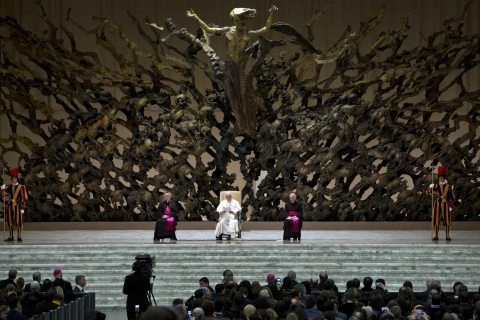 Have you ever heard about this Vatican advanced technology telescope which was called the Vatican's Project Lucifer.
As stated in Wikipedia, the 1.8 meter Alice P. Lennon Telescope and its Thomas J. Bannan Astrophysics Facility, known together as the Vatican Advanced Technology Telescope (VATT), is a Gregorian telescope observing in the optical and infrared which achieved 'first light', the first starlight to pass through the telescope onto a detector, in 1993.
LUCIFER which stands for "Large Binocular Telescope Near-infrared Utility with Camera and Integral Field Unit for Extragalactic Research," said to be a chilled instrument attached to a telescope in Arizona.
The LUCIFER device at Mt. Graham, which the Vatican denies being connected to, it is curiously described on the Vatican Observatory website as NASA AND THE VATICAN'S INFRARED TELESCOPE CALLED LUCIFER—A German built, NASA and The Vatican owned and funded infrared telescope for looking at PLANET X and NEMESIS."
Caltech researchers have found evidence suggesting there may be a "Planet X" deep in the solar system. Read more http://solarsystem.nasa.gov/planets/planetx